ENGWE Y10
350W 65KM Range Max Speed 25KM/h E-Scooter 36V13AH Lithium-Ion Battery
€449.00
€499.00
Out of Stock
In Stock
2% OFF For New Customers
Code: Newengweeu
Frequently Bought Together
In Cart
In Cart
In Cart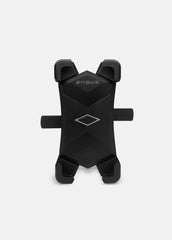 In Cart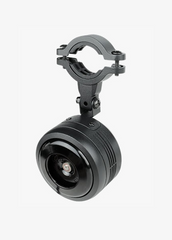 In Cart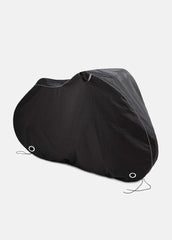 I just received my Engwe Y10 scooter🙌🤝🤝😍 so so Happy with the prodct wishing to do more business
I just received my Engwe Y10 scooter much thanks Engwe Y10 scooter wishes to do more business with you 💖💖 but I really want to know how to adjust it from 25km to 32km .. it's was a nice to have Engwe Y10 scooter product 🙌🙌🤝🤝😍😍 hopefully it will continue going well 🙏🙏🙏🙏
Worth it!
It can easily go upto 35-40km in full charge in sports mode. Good buy for this price and range.
Disappointing Experience_Why you shouldn't buy y10 scooter
I recently purchased the Scooter Y10 with high hopes for an efficient and reliable electric scooter. Unfortunately, my experience with this scooter has been far from satisfactory, and I feel compelled to share my concerns to prevent others from falling into the same trap.
Misleading Range Claims:
As a rider weighing 80 kg, I tried the scooter at full charge, the range was on D mode (17 km) and Sport mode (10 km) proved to be grossly inaccurate as what advertised . After extensive testing, the scooter failed to meet the promised performance, leaving me stranded with an inadequate range.
Fragile Charging Port:
The charging port, touted as a robust feature, turned out to be disappointingly fragile. Contrary to the advertised durability, the port was prone to damage and did not live up to its promises.
Weight Capacity Discrepancy:
The scooter was marketed to accommodate a weight of 150 kg, but upon closer inspection of the catalog, the weight limit was only specified as 120 kg. This inconsistency raises concerns about the scooter's overall quality and transparency.
Quality Control Issues:
The advertised waterproof ceiling was missing, revealing a significant lapse in quality control. Such oversights not only compromise the scooter's performance but also question the manufacturer's commitment to delivering a reliable product.
Fragile Signal Lights:
The signal lights were not securely in place, making them both fragile and prone to movement. This compromises rider safety and reflects poorly on the scooter's overall build quality.
Extended Charging Time:
Contrary to the claimed 5-6 hour charging time, the scooter took more than 8 hours to reach a full charge. This discrepancy in charging time is a significant inconvenience for users who rely on a swift charging process.
Bent Motor Washer:
The bent washer in the motor assembly further highlights the lack of attention to detail in the manufacturing process. Such flaws raise concerns about the scooter's longevity and overall durability.
Lack of App and Range Display:
The absence of a dedicated app and a range display on the scooter deprives users of essential features for monitoring and optimizing their riding experience.
Poorly Designed Assembly Parts:
The assembly parts, notably the improperly fitted screws, reveal a lack of precision in design. This oversight compromises the scooter's structural integrity and raises questions about the manufacturer's commitment to quality craftsmanship.
Unreasonable Return Policy:
Attempting to address these issues, I contacted customer support for a return, only to be met with resistance. The support team not only refused to accept the return but also insisted on a substantial payment of 200 euros for shipping, further adding to the frustration and disappointment.
In conclusion, the Scooter Y10 has proven to be a regrettable purchase, marred by false advertising, subpar build quality, and an unsupportive customer service experience. I strongly advise potential buyers to steer clear of this scooter and explore more reliable options in the market.